NOTE: This site looks much better in current browsers that support Web standards, but it is designed to be accessible to any browser.
ADVENT ACTIVITIES
All are welcome to join us for the following opportunities to connect to the hope and love of the season of Advent:
Table Time: 7 p.m. Thursday, Dec. 8, with soup, snacks and conversation.
Parish Visits: 12:30 p.m. Sunday, Dec. 18, carols and communion to those unable to make it to worship.
Blue Christmas: 7 p.m. Thursday, Dec. 22, worship service creating sacred space and pause for remembering those we miss and for those living in times of loss.
These are in addition to our Sunday worship and Thursday Taize services, when we will be exploring the prophets who foretell the coming of the Messiah. Advent calendars are free for the taking on the tall table near the office.
Christmas celebrations will be held at 7 p.m. Christmas Eve, Saturday, Dec. 24, with carols, candles, children's story, Christmas proclamation and holy communion, and at 9 a.m. Christmas Day, Sunday, Dec. 25, with a spoken holy communion service.
SEASON OF ADVENT
Advent is a season of hoping, waiting, yearning and preparing, but for what or whom and how?
During the four weeks of Advent, the future and past mingle together as we celebrate the Christ who came and is yet to come. Memories, inherited through scripture and tradition, are sparked in order to feed tomorrow's hope.
This is a season largely forgotten by our culture of immediate gratification, and likewise we've forgotten what it means to wait well. In all of this waiting, God is creating desire within in. And we trust that it's worth the wait. Along the way there are a few things for which we are not ready because when God comes close it's almost always accompanied by surprise or scandal!
Throughout Advent, Pastor Debbie will be sharing a daily devotional by email and on our Facebook page, with the latter also including a photo, poem or other reflection on the devotion for the day.
Our Mission ... Creating Christ-Connected Community
Who's welcome here ... Everyone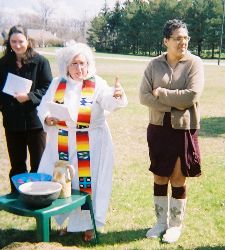 Peace is an inclusive community open to all regardless of ability, age, church experience, race, creed, gender, cultural background, political bias or sexual orientation. One's presence is all that is needed to participate in the life of Peace.
Who are we ... A Water Family
In the freeing, living waters of baptism, we are joined to Christ and to one another as brothers and sisters called to be servants of God's grace in the world.
The community life of Peace is grounded in worship and dedicated to being active in mission, celebrating, learning, and sharing the love of God in Christ Jesus. Peace is a growing and generous congregation that offers a sense of belonging and friendship filled with a great spirit of cooperation and support.
Established in 1969, Peace is an active member of the Northwestern Ohio Synod of the Evangelical Lutheran Church in America (ELCA).
Where are we ... Bowling Green, Ohio
Peace Church is located at 1021 West Wooster Street, near the corner of West Wooster and Martindale, with our south entrance and additional parking at the corner of Pearl and Martindale. Peace is just west of Wood County hospital and next door to the fire station (click here for a map).
Worship ...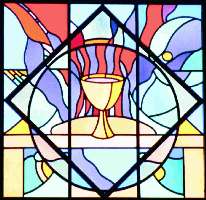 Worship is primary and central to the community life at Peace. It is a sacred time to connect with God's Spirit and one another. Worship at Peace is casual and uplifting. It celebrates God's love for all and it builds one another up for Christ's sake in the world.
Holy Communion, where bread is broken, wine is poured and the Lord's meal is shared, is celebrated each week at each service. It is open to all. There are no requirements, restrictions or judgement on whether you participate or not!
Everyone is welcome at worship, from the youngest and most energetic to the more slow and steady in pace!
For those who choose, a staffed nursery for the wee ones is available on Sunday mornings at 10:30 and Thursday evenings at 7.
If you have any questions, feel free to contact me (419-352-0241 or pastordeb @ peacechurchbg.org). You are welcome here!
Peace,
Pastor Debbie Conklin
This page updated 12/4/2016
If you have any comments, questions or suggestions, please send us feedback.