NOTE: This site looks much better in current browsers that support Web standards, but it is designed to be accessible to any browser.
Fifth Friday Feast at Peace
Free Community Dinner Friday, May 31, 5:00-7:00p.m
Dinner Music by Peace Band
All are Welcome! Share the Invite
Menu: Baked Potato Bar, Salad
Needed: Deserts! Sign up posted in the lobby! Contact Pastor Debbie with question and to volunteer!
Mark your calendar ...
Annual Community Yard Sale & Flea market
Saturday, June 22, 8 a.m.-2 p.m. Rain or shine
Donated items may be brought to church and placed in East Room following worship on Sunday, May 19! Watch for more details on how you can participate and help. This event is just one of the many ways Peace welcomes and gathers friends and strangers alike to meet and share the Christ within us all and living our mission to Create Christ- Connected Community.
Vendors, for registration information please contact Pastor Deb at pastordeb@peacechurchbg.org
Our Mission ... Creating Christ-Connected Community
Who's welcome here ... Everyone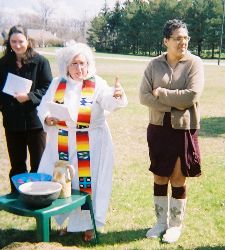 Peace is an inclusive community open to all regardless of ability, age, church experience, race, creed, gender, cultural background, political bias or sexual orientation. One's presence is all that is needed to participate in the life of Peace.
Who are we ... A Water Family
In the freeing, living waters of baptism, we are joined to Christ and to one another as brothers and sisters called to be servants of God's grace in the world.
The people of Peace are a community grounded in worship and dedicated to being active in mission, celebrating, learning, and sharing the love of God in Christ Jesus. Peace is a growing and generous congregation that offers a sense of belonging and friendship filled with a great spirit of cooperation and support.
Established in 1969, Peace is an active member of the Northwestern Ohio Synod of the Evangelical Lutheran Church in America (ELCA).
Where are we ... Bowling Green, Ohio
Peace Church is located at 1021 West Wooster Street, near the corner of West Wooster and Martindale, with our south entrance and additional parking at the corner of Pearl and Martindale. Peace is just west of Wood County hospital and next door to the fire station (click here for a map).
Worship ...
Sunday 9:00 a.m.
This progressively traditional worship service is Christ-centered and somewhat familiar in its setting. Holy Communion is shared every Sunday.
Sunday 11:00 a.m.
This casual and informal worship service is Christ-centered and slightly adventurous in its setting. Holy Communion is shared every Sunday.
Worship is primary and central to the community life at Peace. It is a sacred time and space to connect with God's Spirit and one another. Worship at Peace is not about hard pews, sleepy hymns, dull sermons or guilt trips - It's about celebrating God's active presence in our world and building up the people for Christ's sake in the world.
Peace Band outreach to SEARCH Project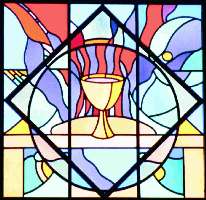 Music is an integral part of all our worship opportunities. Peace's music ministry is broad and diverse, with a variety of instrumentation and voice.
Holy Communion, where bread is broken, wine is poured and the Lord's meal is shared, is regularly celebrated and open to all. Everyone is welcome at worship, even the youngest and most energetic! For those who choose, a staffed nursery is available for infants and toddlers.
If you have any questions, feel free to contact me (419-352-0241 or pastordeb @ peacechurchbg.org). You are welcome here!
Peace,
Pastor Debbie Conklin
This page updated 5/22/2013.
If you have any comments, questions or suggestions, please send us feedback.