NOTE: This site looks much better in current browsers that support Web standards, but it is designed to be accessible to any browser.
FIFTH FRIDAY FEAST
The next Fifth Friday Feast at Peace will be held from 5-7 p.m. July 29. The summer picnic menu includes hamburgers, hot dogs, watermelon and a sundae bar! This community dinner is free and open to all!
PROJECT CONNECT KICKOFF FUNDRAISER
Project Connect is a one-day, one-stop event to provide a broad range of free services to individuals and families at risk of homelessness or experiencing poverty. A kickoff fundraiser is being held from 5-8 p.m. Wednesday, July 27, at Ziggy Zoomba's, 300 E. Wooster St. in Bowling Green.
Come to dine and the restaurant will donate 10 percent of the total price of your bill to Project Connct. There also will be an offering jar and a 50/50 raffle, and donations of peanut butter and small bottles of laundry detergent will be accepted.
Call the United Way in Wood County at 419-352-2390 for questions about the event and Project Connect. Peace Church will keep you posted on other ways to participate and contribute throughout the year as well.
SYNOD BISHOP INSTALLATION
Your prayers and presence are welcomed at the Service of Installation of Rev. Daniel Beaudoin as third bishop of the Northwestern Ohio Synod-ELCA.
The service will be held at 1 p.m. Saturday, July 23, at St. Mark's Lutheran Church, 315 S. College Drive, Bowling Green. The presiding and preaching minister will be Rev. Elizabeth Eaton, presiding bishop of the ELCA. A reception will follow.
Early arrival is important for seating and parking. St. Mark's will open at noon; extra parking is available at Crim School, next to the church. For more information, contact the NWOS office at 419-423-3664.
Our Mission ... Creating Christ-Connected Community
Who's welcome here ... Everyone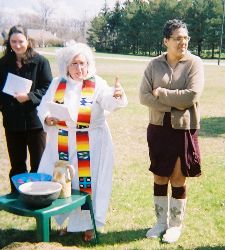 Peace is an inclusive community open to all regardless of ability, age, church experience, race, creed, gender, cultural background, political bias or sexual orientation. One's presence is all that is needed to participate in the life of Peace.
Who are we ... A Water Family
In the freeing, living waters of baptism, we are joined to Christ and to one another as brothers and sisters called to be servants of God's grace in the world.
The community life of Peace is grounded in worship and dedicated to being active in mission, celebrating, learning, and sharing the love of God in Christ Jesus. Peace is a growing and generous congregation that offers a sense of belonging and friendship filled with a great spirit of cooperation and support.
Established in 1969, Peace is an active member of the Northwestern Ohio Synod of the Evangelical Lutheran Church in America (ELCA).
Where are we ... Bowling Green, Ohio
Peace Church is located at 1021 West Wooster Street, near the corner of West Wooster and Martindale, with our south entrance and additional parking at the corner of Pearl and Martindale. Peace is just west of Wood County hospital and next door to the fire station (click here for a map).
Worship ...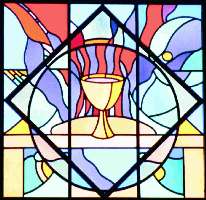 Worship is primary and central to the community life at Peace. It is a sacred time to connect with God's Spirit and one another. Worship at Peace is casual and uplifting. It celebrates God's love for all and it builds one another up for Christ's sake in the world.
Holy Communion, where bread is broken, wine is poured and the Lord's meal is shared, is celebrated each week at each service. It is open to all. There are no requirements, restrictions or judgement on whether you participate or not!
Everyone is welcome at worship, from the youngest and most energetic to the more slow and steady in pace!
For those who choose, a staffed nursery for the wee ones is available on Sunday mornings at 10:30 and Thursday evenings at 7.
If you have any questions, feel free to contact me (419-352-0241 or pastordeb @ peacechurchbg.org). You are welcome here!
Peace,
Pastor Debbie Conklin
This page updated 7/21/2016.
If you have any comments, questions or suggestions, please send us feedback.